Art direction and apparel design.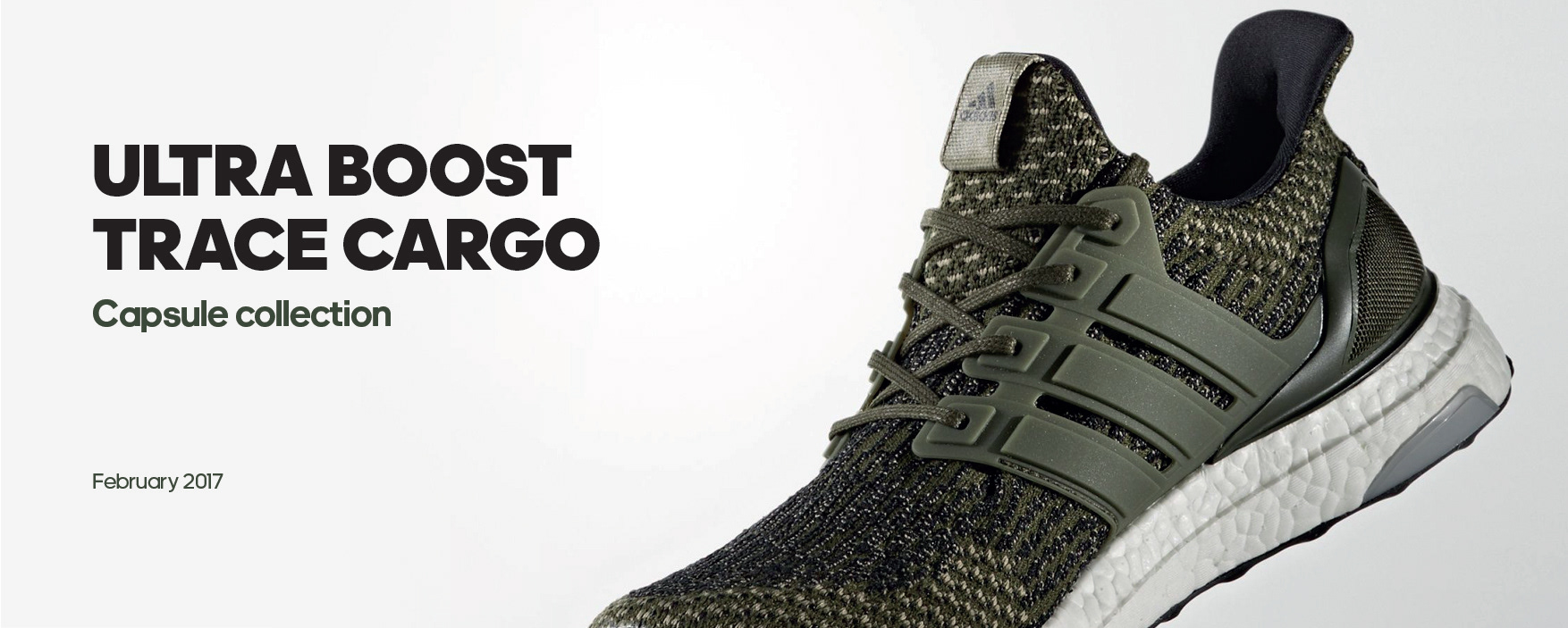 Create a capsule collection of 3 graphic tees to celebrate the release of the Ultraboost 3.0. The graphics should cover the full range from brand carrier to creative concept. Utilisation of standard screen printing techniques to create graphics that capture some of the key design features of the shoe. 
This colour palette is taken directly from the construction of the Trace Cargo. A complimentary range that will be implemented through the Capsule Collection - from the graphics to the fabric, there will be no loss of connection in the shoe to the shirt.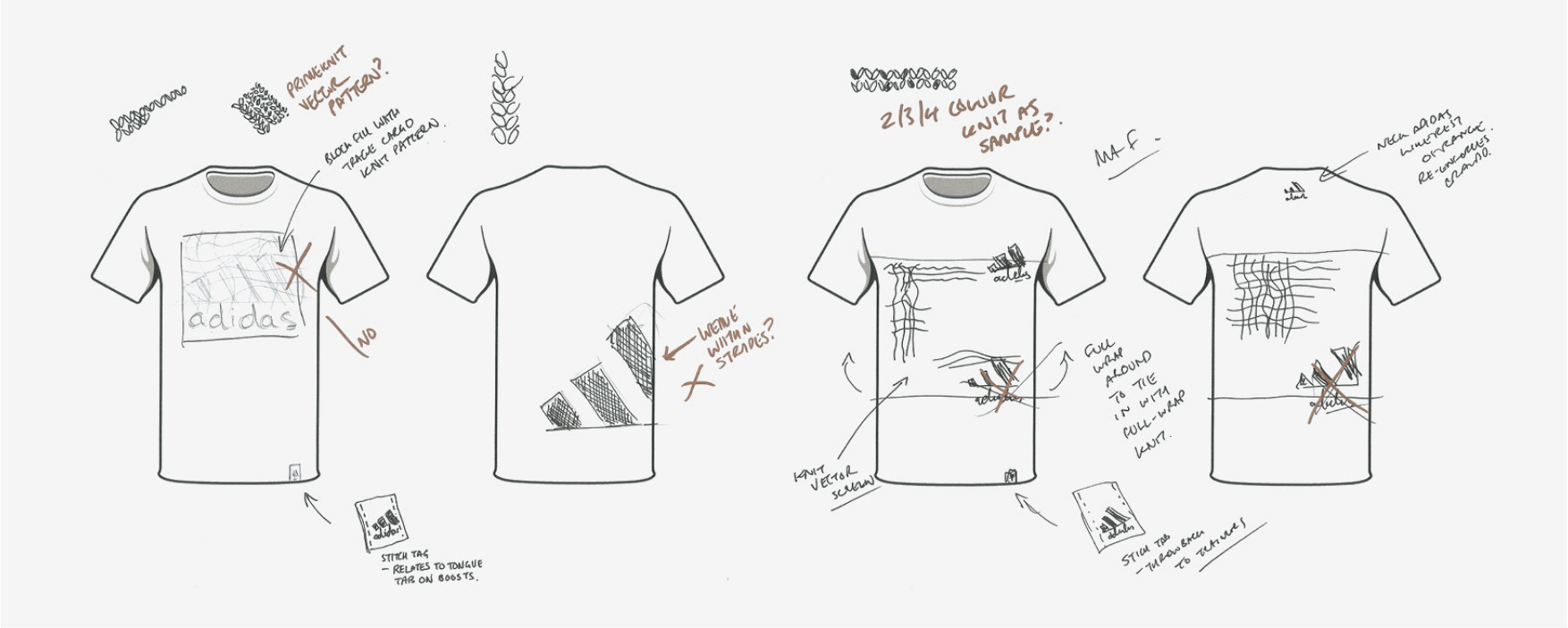 T-shirt A
will inherit elements from the shoe, utilising an abstract Primeknit whilst maintaining the adidas identity as the hero.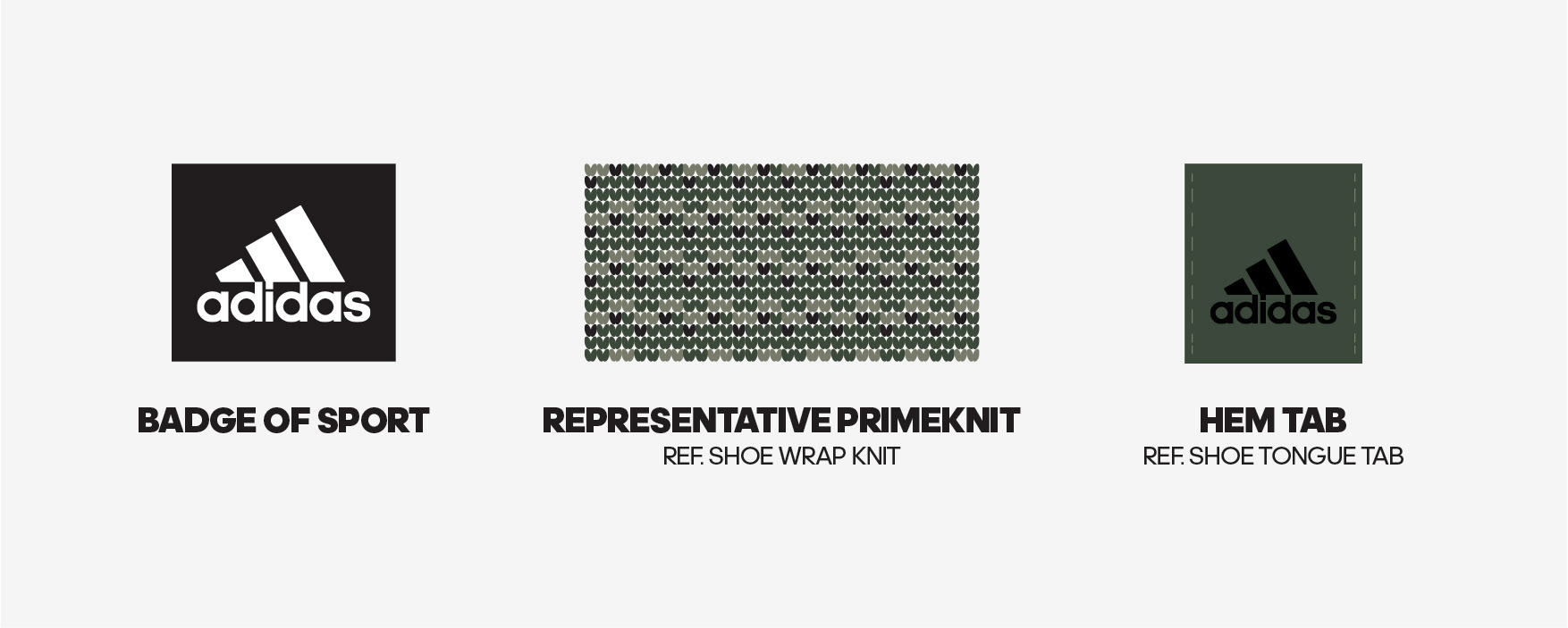 Features a 2-colour Primeknit pattern, block-wrapped around the front and back of the shirt. Much like the Primeknit wraps the foot of the wearer, this is represented through to the clothing that also wraps the wearer. The black within the pattern will not be screened, but instead, use the black fabric of the shirt further increasing the integration of the pattern on the wearer. 
Hero white adidas front chest and rear neck as well as a hem-tab on the front side, referencing the tongue of the shoe - same stitch and fabric colourway.
T-shirt B
will inherit elements from the shoe, this time pulling from the technical construction of the shoe whilst identifying the colourway and model.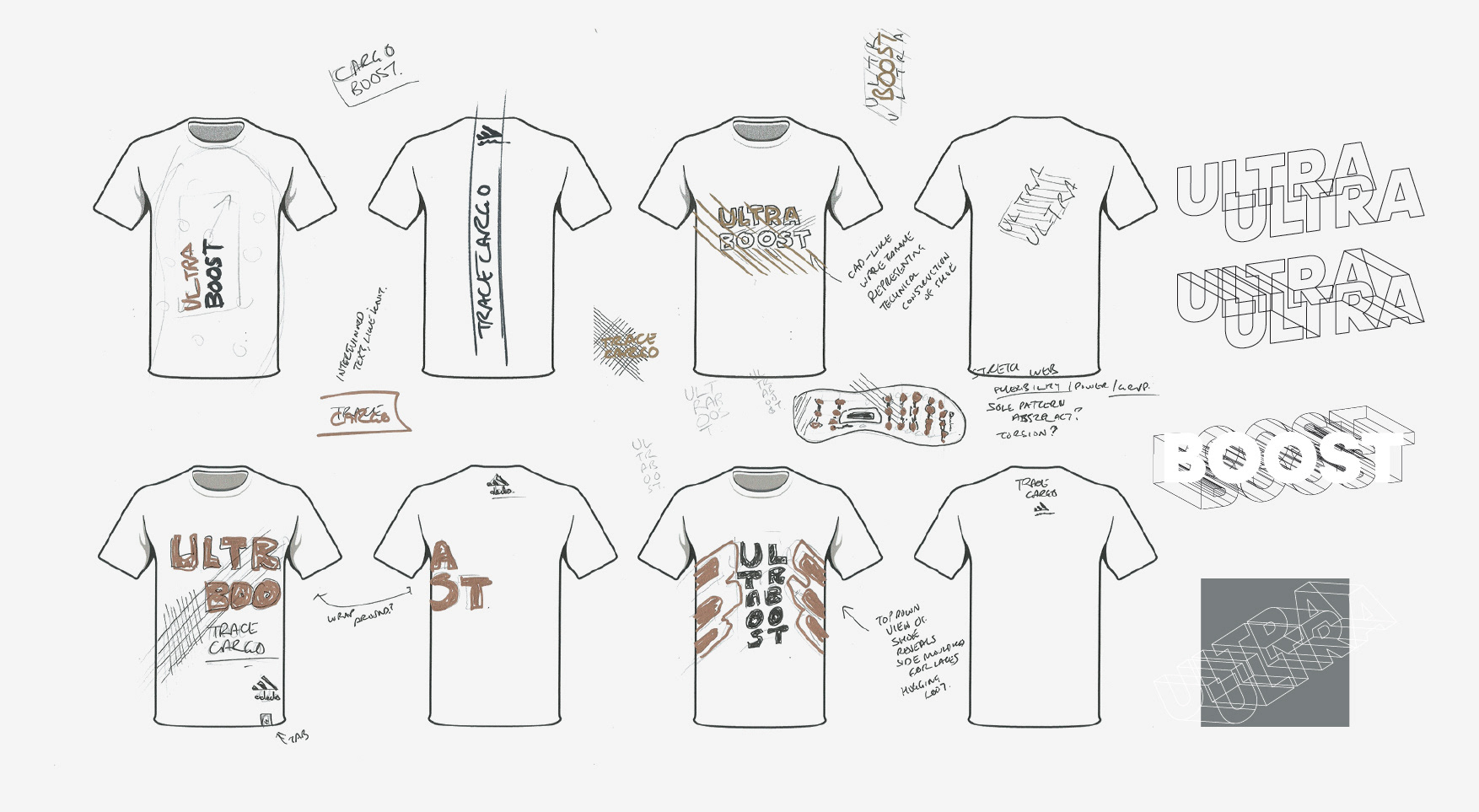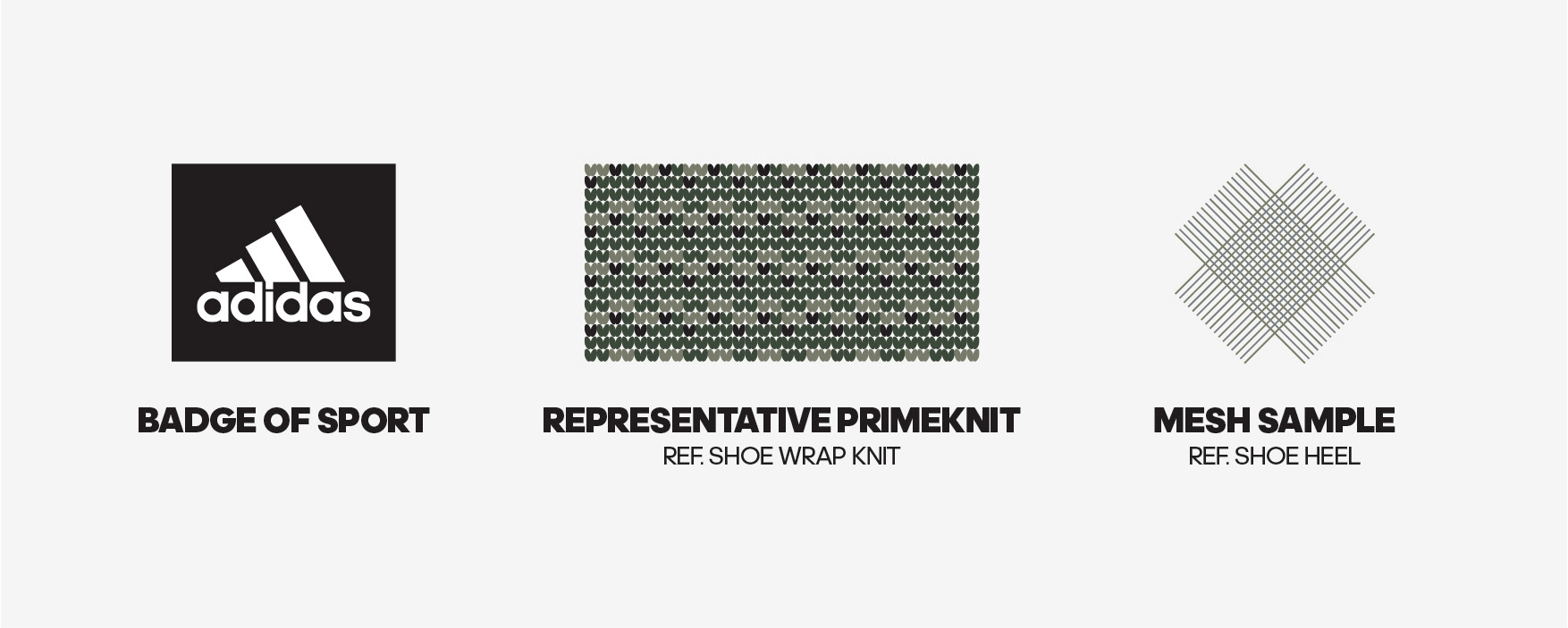 Features a 4-colour range over an olive tee. Hero TRACE CARGO in black over a 2-colour mesh grid referencing the mesh heel found on the shoe. Hem-tab again, lower front. 
Sleeve badge in black, left arm and rear neck line. 
ULTRA script in exploded CAD-like isometric view referencing the technical construction of the Ultra Boost - white, black, khaki. 
Vertical BOOST in grey running centre spine, representing increased performance and energy provided to the wearer from the shoe to the body.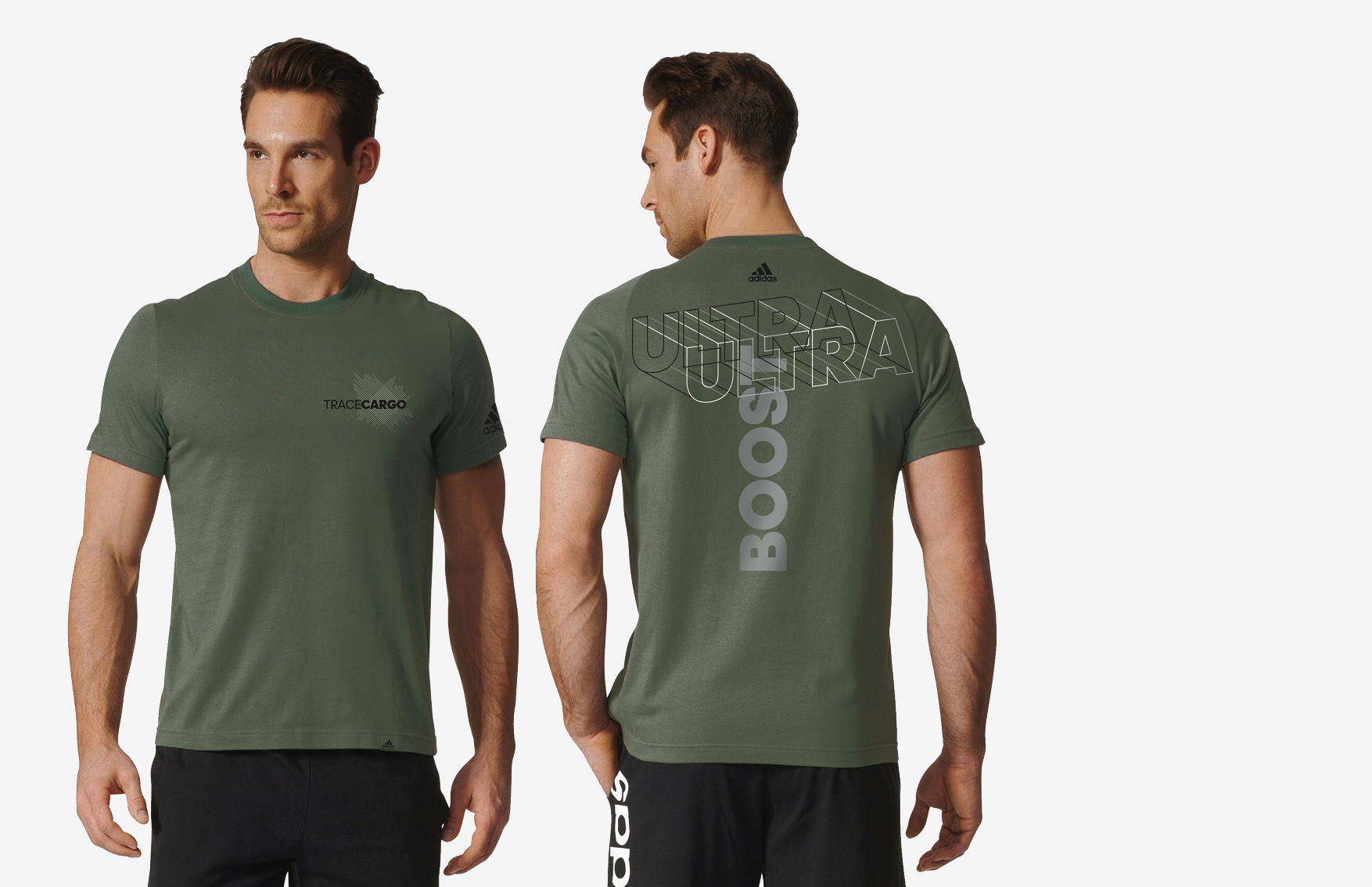 T-shirt C
will focus on a subtle story of connection and adventure. My own experience, like many others, of running, hiking & exercising is that of exploration. Running the normal route can become tiresome and tedious.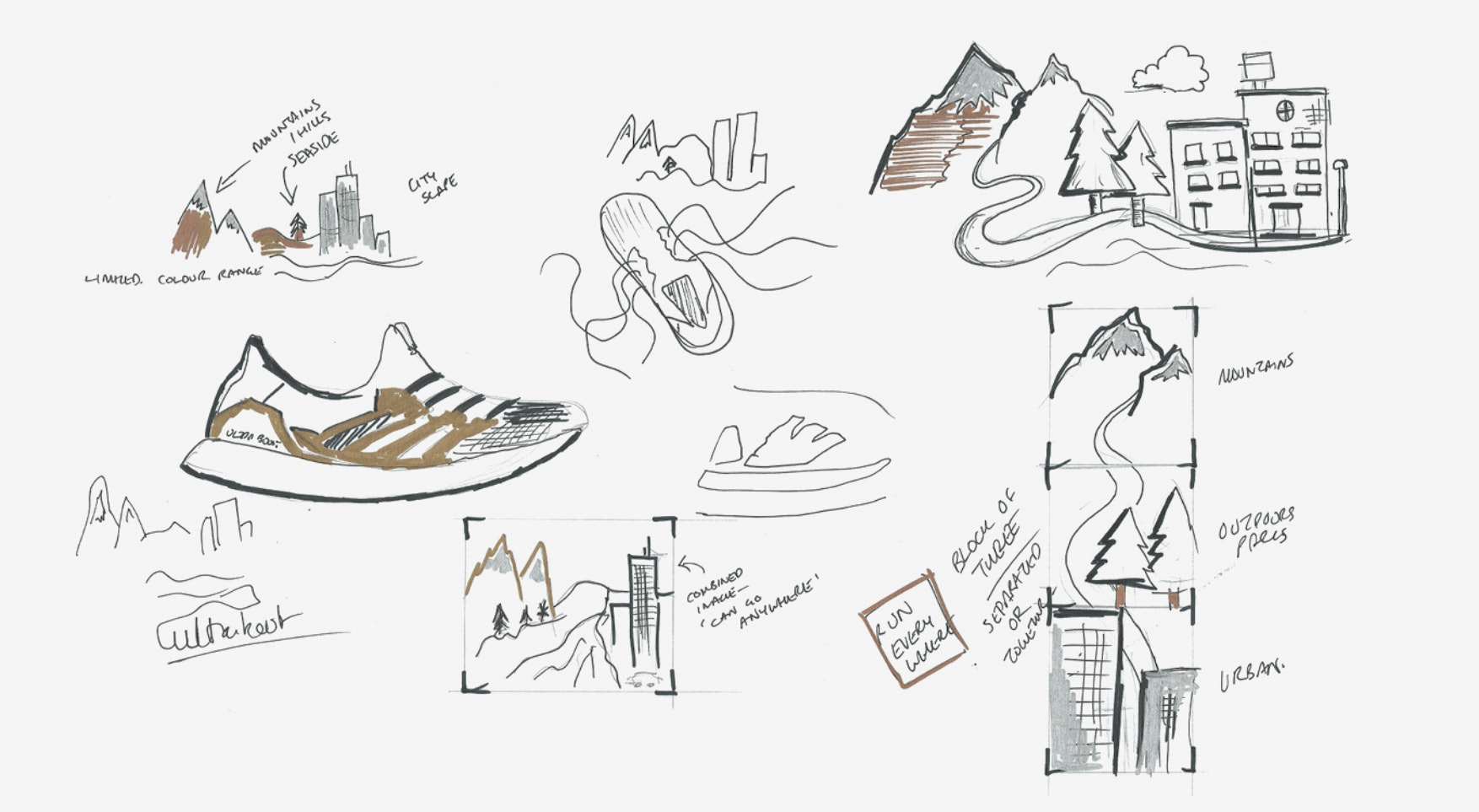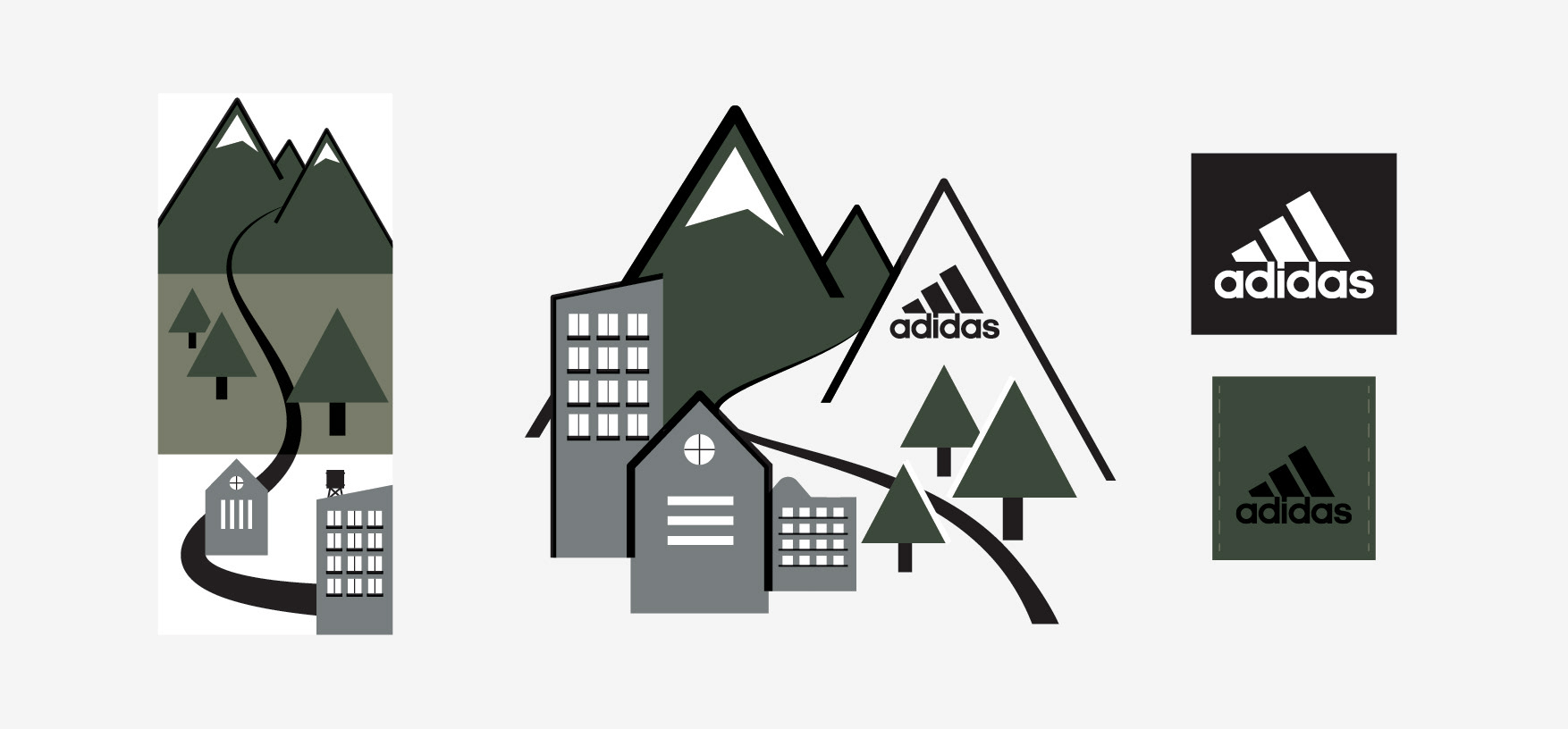 Features a 3-colour print on the rear, containing, not only the adidas badge, but sets of 3 referencing adidas' THREE STRIPES - 3 mountains, 3 trees, 3 buildings... all within 3 landscapes. This is also ULTRA BOOST 3.0. 
I want the message from this shirt (and shoes) to be "no limits" - from city street, to greenspace, to the mountains - Ultra Boost will take you there, through them all. 
A subtle, high gloss white adidas badge on front, left chest. 3 olive stripes, both arms. 
Hem-tab again, lower front.